Welcome to Man and Van Winchester call 07969868115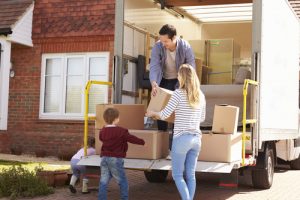 Do you need an honest and professional man and van service in Winchester? If so, you have landed on the right page.
Man and Van Winchester, is the number one removal firm in Hampshire. We are all fully trained, and we look after your possessions like it was our own.
We offer various van sizes for your needs, small, medium and large van are available. At Man and Van Winchester, we offer small and large moves, from a singled arm chair to a whole house, no job to big or small. We offer 1 man or 2 man or even 3 man teams.
How much does Man and Van Winchester Charge?
It all depends on what you need moving? The volume and weight are also taken into account. The most popular moving option is from £35.00 per hour minimum 2 hours and this is a self-move. For more information on prices, just give us a call with a list of items that you need moving and we will only to be pleased to help.
How come your Man and Van Services are so Cheap?
At Man and Van Winchester, we try to keep charges to a minimum, we don't rent lavish offices or parking yards for our vans. Most of our work comes from repeat business, we also have contracts with furniture and charity shops, so there is no need for us to pay for expensive advertising campaigns, the money we save is passed on to you and our existing customers.
Do you have enough boxes?
The most important thing to remember when moving from your home is make sure you have plenty of good strong boxes! We all know its easy to put your stuff in bin bags and hope for the best, shy away from this type of packing, 9 times out of 10, the bags will split and your belongings end up sprawled around the van. If you are paying man and van Winchester by the hour, its best to use good boxes, bags will just slow the process of the moves.
Where to get boxes in Winchester?
There are Various places you can buy boxes from in Winchester, packing solutions is one, Man and Van Winchester recommend Teacrate Packing. If you are on a tight budget, there are plenty of local shops in Winchester that would more than happy to give boxes away for free. Packing tape? A good place to buy cheap packing tape is Pound Land, they are located at: Former Post Office, Middle Brook St, Winchester SO23 8DQ.
What areas do you cover?
Man and Van Winchester cover Hampshire, Surrey, Haresock, Alresford, Eastly , Alton, Hook, Alton, Stockbridge, Southampton, Tongham, Worth Down, Portsmouth, Sparsholt, Worthing, Basingstoke, Littleton, Old Basing, Hook, Alresford, twyford.
Do you just move furniture and house hold items?
We move all types of stuff, from lawn mowers to sheds, motor boats, ski jets, motor cycles, mini tractors and much more, if we can lift it we will shift it.
Removals, Packing and Storage in Winchester
We are a reputable Man and Van firm in Winchester that has built our good busines on recommendations and a professional service, with all our happy client's in mind. We offer a tailored removals service with your requirements, as well as planning, wrapping, packing, storing transit. We undertake all types of man and Van removals in Winchester–from helping you to move a few miles up the road or nationally, We will provide you with a large Mercedes Sprinter van with a man or two,
Our Objectives
Our fundamental objective is that we believe in a traditional service, care and professionalism is also our objective. Our Van and Man business is built on over and above our customers' prospects, as we are honestly and care that your move is the best ever. We will be more than happy to discuss your move and needs, just call Man and Van Winchester for full details and a quote.
What to consider when booking a Man and Van in Winchester?
When selecting a Winchester man and Van company, there are several things to consider, for a example list some tips to selecting the right man and Van company, here's our quick guide:
How long have they been in Business, have they got any bad reviews?
Do they have the relevant insurance? this is very important!
Do they have the proper tools, and do they have moving blankets?
Don't be afraid to ask if its a fixed quote or estimate, remember you are the one who is paying.
Ask if there will be any other charges, ie mileage charges, parking charges or toll fees?
Cheap Man and Van Moves in Winchester
Getting the very best from your man and van in Winchester, searching through the directories and Googles search engines can be a mine field when searching for a reputable Man and Van firm. Now you have found us, no need to search any more, we have many positive reviews on the internet and we have been trading for many years.
Moving Made Easy
Stress- free moving is our objective, we don't add extras at the end of the move, what you are quoted is what you pay and not a penny more. We Are reputable, honest and reliable. Man and Van Winchester are your number movers in Hampshire.
A Moving Experience from one of our Customers…
My Man and Van team i Winchester can tell you, that more people move during the summer than at any other time of the year. Conventional wisdom dictates that this is the best time for most families to move, because schedules are looser, school is out and gives families a chance to settle in before the hectic pace of the school year begins. In our first Man and Van move with the children, we assumed that a summer move was the best alternative' we didn't really consider any other timing.
When we completed our Man and Van move in Winchester in mid-June, however, we found that many of the neighbourhood children were busy with camps and vacations. We also learned quickly that, because of the intense heat, summers in Florida are comparable to winters in Winchester, Hampshire, most people stay in their (air-conditioned) houses and venture out only when necessary in Florida. Therefore, it wasn't until the school year started that our children began to make Friends and feel that Winchester was their home. In the meantime, they spent a long two and a half months with no friends.
Determined to learn from our mistake we made our Man and Van move from Fort Lauderdale to Winchester in mid-October, after the school year was under way. The transition was smoother and quicker. It was easier for the teachers to identify my children as new and to give them extra attention to help with their transition. The other children also took more notice of them and were quicker to offer friendship.
When I picked Sarah up on the first day at her new preschool in Winchester, her big brown eyes twinkled as she excitedly reported, "Mum, I got a lot of attention today! Realising that we were on to something with the rationale for moving during the school year, we frantically rushed our Man and Van move from Winchester to Havant so that we could get there with eight weeks of school remaining.
The academic transition was a little difficult: My second-grader's new class was in the middle of a study on dinosaurs which she knew nothing about the style of printing was different and the standard for speed in arithmetic was much higher than in her former school. In general, though, the children's transition was the quickest of any move by our Man and Van team in Winchester.
Within one week, Rebecca and Sarah were going on play dates and being invited to birthday parties. (Because it was so late in the school year, none of the preschools would let us enrol Mark, so his transition was rougher he didn't start making friends until school started again in the fall.) Becca and Sarah immediately became so involved in sports, Brownies, and church activities that by the time summer came they were easily able to maintain their friendships, making them feel that they were already part of the crowd when the next school year began.
Because of these positive experiences with our Man and Van team moving during the school year, I had originally titled this experience "Move in the Middle of the School Year." Before I finished writing the blog however we moved again, and I realised that just when I thought I had this all figured out I needed a little more education. At our November meeting to plan our move to Winchester and I asked the kids, "What can we do to make this move easier for you?
Organization is one of my strengths, before you accuse me of bragging, let me point out that I recognize the fine line between being highly organized and being compulsive about it. I think i generally stay on the side of healthy organizational efforts, but I did wonder when I discovered that a boss was hiding brochures about time-management seminars from me. Perhaps I'm an overzealous organizer sometimes.
All the same, teaching your children organizational skills can help foster their sense of confidence and order, and it can provide a framework for success in school and throughout life. We have been told by experts for years how important routine is to small children. Similarly organizational skills can help older children avoid being overwhelmed with too much information or too many activities.
This is particularly important in the midst of the chaos that typically surrounds a move, always book your Man and Van early. In the four-year period in which our family lived in four different states i estimate that we had a house on the market 25 percent of the time. For a total of one year, then, we had to have the house clean enough that it could be shown to a prospective buyer with as little as 30 minutes' notice. And, every time we left the house, it had to be presentable in case a real-estate agent stopped by while we were out. Although this created a great deal of stress in our lives, my children learned that it truly is easier to keep one's room clean and one's personal items in order than to do a big cleaning once a week.
(Well, actually only two of my three children believe this. The third seems to function better when she has clothes lying on the floor and personal items thrown haphazardly around her bedroom.) My house except for Becca's room, is clutter-free. And this is not because I bug my kids to keep it that way. We just have found that we save time and reduce stress by keeping our items well organized. Many other families who move frequently have learned to be just as tidy. Man and Van moves provides a wonderful opportunity to talk with your children about the importance of organizational skills. Enlist their help in implementing the following organizational steps:
Develop a to-do list, write down all the tasks that need to be accomplished during the move to Winchester, and then put them in order of priority. Note the date by which each task must be accomplished. Assign a person to be responsible for completing each task, and then hold that person accountable. When you complete a task, cross it off the Iist in red ink. This allows the Kids to see the progress you are all making.
Our Winchester Man and Van said get rid of your clutter, which makes perfect sense. Moving is the perfect time to get rid of the toys, clothes, furniture, and knackeries that you no longer use. I let my children have a garage sale each time we move. They are responsible for choosing which of their belongings they want to sell, pricing them (with some guidance from me), and then being on hand to sell them the day of the sale. We agree on two conditions: They get to keep the money they get from selling their belongings (depending on how much they make, some of the money may go into their savings accounts) and, once an item is in the garage ready to be sold, it's not allowed back into the house. In other words, if it doesn't sell, it gets donated to charity in Winchester.
K.C., a stay-at-home dad, let his kids hold a garage sale when the family moved from Baltimore to Winchester. He was amused at hew many toys his children were willing to part with when they knew the proceeds could be used to buy new toys for their new home. When I'm unloading boxes after a move, I always find more things we don't need. I Keep two extra boxes in each room: one labelled "Charitable Donations" and one labelled "Trash." The more boxes I unpack, the more eager I am to give away something that we rarely use. We have become so accustomed to getting rid of our clutter that we now make two or three donations of gently used items each year to a local charity.
When my Man and Van has unloaded the boxes after a move, i always find more things we don't need. I keep two extra boxes in each room: one labelled "Charitable Donations Winchester" and one labelled "Trash. The more boxes i unpack the more eager I am to give away something that we rarely use. We have become so accustomed to getting rid of our clutter that we now make two or three donations of gently used items each year to a Winchester local charity shops.
Man and Van Winchester - Man and van services in Winchester
Average rating:
0 reviews